News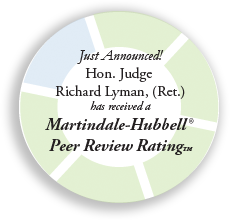 The
Martindale-Hubbell

®

Peer Review Ratings
™ are a complimentary service to the bar that enables members of the legal community to benefit from the candid and objective peer-to-peer feedback of other lawyers. Richard has now joined a select group of lawyers recognized for their legal ability and professional ethical standards.
Read more...
Gender discrimination in the workplace is serious and expensive. Just ask Bayer Corporation and Bayer Healthcare Pharmaceuticals. According to Bloomberg online, a $100 million class action gender discrimination law suit has been filed against the companies, alleging discriminatory practices in the treatment of female employees, and in particular pregnant women and mothers.
Read more...
The Supreme Court says employees don't have to write down complaints about illegal workplace conditions to receive retaliation protection from their employers.
Register online!

Shannon Foley will be a featured speaker on the topic of Wage and Hour Issues at the July 13th Pasadena, CA event "Employment Law From A to Z in California" sponsored by Lorman Education Services.
This seminar is designed for human resource managers, operations managers, presidents, vice presidents, supervisors, managers, controllers, accountants and attorneys. Register online:
http://www.lorman.com/seminars/387257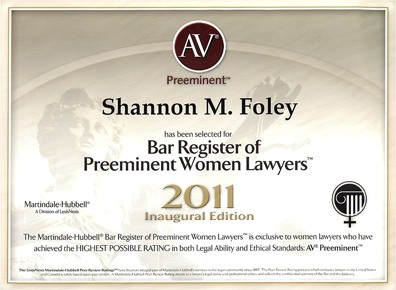 Shannon Foley selected by Martindale- Hubbell  Bar Register of Preeminent Women Lawyers
Read more...
<< Start < Prev 1

2

3 Next > End >>


Page 2 of 3
We provide expert legal representation in all areas of Employment Law including Class Actions, Wrongful Termination, Workplace Discrimination for Age, Pregnancy, Gender, Sexual Orientation or Family Issues, Harassment at Work, Severance Negotiations as well as in Business Law, Transactional and Litigation in Los Angeles, Orange County and all of California.
Foley Lyman Law Group LLP

1500 Rosecrans Avenue
Suite 500
Manhattan Beach, CA 90266
Office: (310) 706-4050
Fax: (310) 356-3105





Sign Up For Our Mailing List
E-mail Address: